Annual Fund
The Beaufort community is fortunate to have an accredited independent school as an educational option. I​n order to keep this option affordable for as many families as possible, BA keeps tuition low. As at every other independent school in the country, tuition does not cover the full cost of a BA education. The Beaufort Academy Annual Fund is BA's second largest source of income; second only to tuition.  
When you give to the Annual Fund, you are helping sustain the particular dimensions of a BA education—idea-rich classrooms led by invigorated and well-supported teachers, low student-to-teacher ratio, dynamic off-campus learning opportunities, and socioeconomic diversity in our student body.  This fund is critical to enabling us to continue to attract and retain the finest faculty, offer financial service to deserving students, and provide technology for academic and infrastructure purposes.  
​Your donation is powerful: participation in the Annual Fund directly empowers students to reach their greatest potential.

All gifts to the Annual Fund are 100% tax-deductible. Giving is an opportunity for parents, grandparents, past parents, alumni, faculty, and friends of the school to ensure that future generations of students receive ​a ​high-quality BA education
If you have any questions about supporting BA, please contact:
Katie Huebel
Director of Development, Alumni Affairs and Building BA USDA Project
(843) 209-7272
Leadership and Athletic Accolades at Beaufort Academy
Completed renovations on our gym and Rentz Family Student Center

The Football Team won their first ever state title in 2018

The Girls Tennis Team won the state title in 2018 & 2019


The Boys Golf Team won the state title in 2018 & 2019

The Girls Volleyball Team won the state title in 2019

The Girls Basketball Team won the state title in 2020

Hosted the Mobile Science Lab from Greenwood Genetic Center

Added a Speech and Debate Program

Lower school art classes created a butterfly out of recycled materials for the Port Royal Sound Foundation art contest

Hosted a CAPA sock drive

Implemeted a Speech and Debate program

National Honor Society students created and sent Christmas cards to overseas soldiers

The Beaufort Academy Blue Notes sang the National Anthem at the 2018 State of the Schools breakfast

Installed Ryan Kits in each classroom and trained all staff member was trained on how to use them and a tourniquet in case of emergency

The Middle School Cross Country team won 1st place in the Lowcountry at the Championship Meet

10 students represented Beaufort Academy at the SCISA Middle School Math Meet

Our Interact club sponsored a Fairy Book Garden at the Habersham Harvest Festival

Hosted College Application Day with 13 applications filled out and 10 colleges represented

Created and implemented the South Carolina Leadership initiative designed to create a sustaining a relationship between Beaufort Academy and corporations throughout the state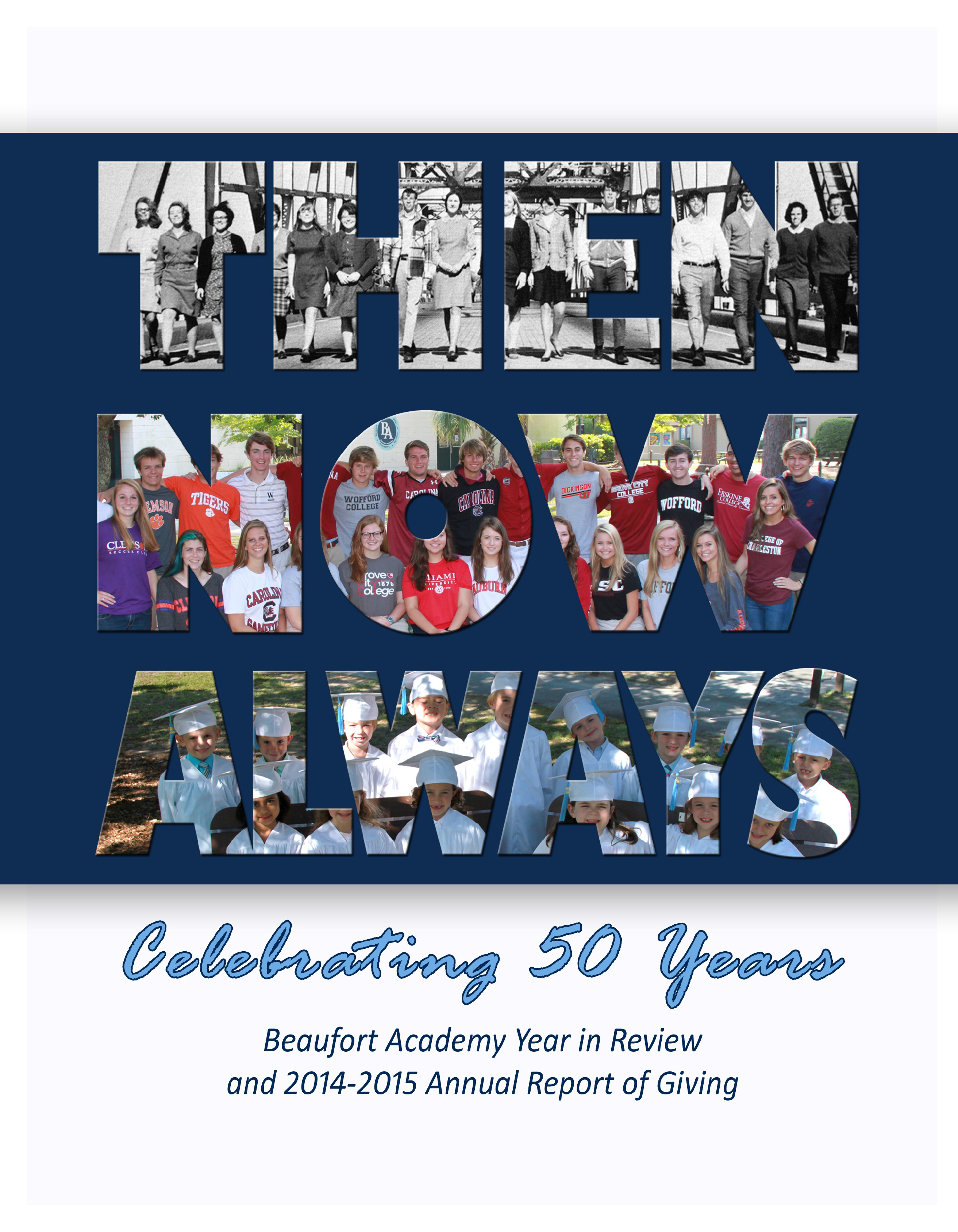 Every gift, whatever its size, is important to BA and greatly appreciated. Please consider contributing at one of the Giving Circles below.
Annual Fund
Giving Circles 
Visionaries Circle
$10,000 & above
Legacy Circle
$5,000 – $9,999
Leadership Circle
$2,500 – $4,999
Golden Eagles
$1,000 – $2,499
Silver Eagles
$500 – $999
Bronze Eagles
$250 – $499
True Blue Eagles
$100 – $249
Eagle Spirit
$99 & under
What is the Annual Fund?

The Annual Fund is made up of hundreds of individual unrestricted gifts. These gifts are used to support our primary mission of Leadership Development and to help meet new challenges and opportunities for our students.Whether you are a current family, grandparent, alumni, or friend of BA your support financially allows us to continue our tradition of excellence.


How To Give
Contributions can be made via check, credit card, EFT, stock sale, and Qualified Charitable Distribution from your IRA or Qualified Retirement Plan.
Click here for all giving options. 


Matching Gifts
Many employers offer matching gift programs that will double or triple your contribution. Please contact your benefits office to request a gift form.